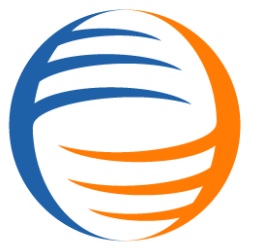 Cros Net is an Internet Service Provider who serves residents and businesses in the Northwest Ohio region. We offer a variety of services, including traditional telephone service, DSL, cable, fiber optics, computer support and repair, hosted phone systems, professional installations, network management, web hosting, domain registration and server rental and co-location.
Our Story
In 1994, before the internet became main stream, Computer Resources opened their first location in Port Clinton. Dial up was on the rise and Computer Resources was expanding quickly reaching 8,000 customers and 2,000 dial up lines in the Northwest Ohio area. At this time users could not make local calls to get online; they had to make long distance calls to either Toledo or Sandusky for about $0.25 per minute. To lower the cost for the users, Computer Resources opened up multiple stores in Bellevue, Sandusky, Fremont and Upper Sandusky so users could now make local calls to access the internet.
Having a personal computer at home was very expensive. On June 5, 1996 Computer Resources installed multiple computers so people could come in and surf the internet. Service providers were now able to start providing faster speeds to their customers though DSL by 1998. Before GTE was bought out by Verizon, GTE Corporation had an agreement with Computer Resources. At this time GTE had access to provide DSL service but they were not selling it so Computer Resources sold it for them.
In 2002 Computer Resources became Cros Net (Computer Resources Online Services Network), an internet service provider. Over the years Cros Net has bought out several of their competitors, including but not limited to the following: Opman Internet (Fremont), Third Planet (Port Clinton) and HMC Limited (Bellevue).
To offset their expenses and support their dial up customers, Ohio Telecom – a sister company of Cros Net – was created to provide phone service to Cros Net. Unfortunately by the time Ohio Telecom was officially up and running in 2002, dial up was becoming history and Cros Net had since decreased to approximately 600 lines with the rise of DSL. With the death of dial up Cros Net started providing broadband, cable, and wireless services. Through Cros Net's partnership with Ohio Telecom they have expanded to fiber optics and are in the process of implementing our own fiber network throughout Port Clinton.